Il termine per l'iscrizione all'evento è scaduto e quindi non è più possibile iscriversi.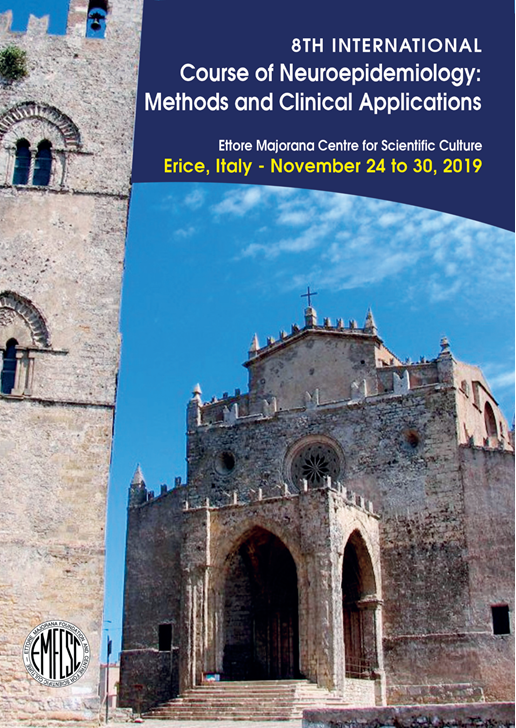 8th International Course of Neuroepidemiology: Methods and Clinical Applications
Ettore Majorana Centre for Scientific Culture, Erice, 24-30 Novembre 2019
Crediti ECM: 24
Iscrizioni: 10 Maggio - 10 Novembre 2019
Quota di iscrizione: 800,00 €
Discipline: Tutte le discipline
The main purpose of the Course is to illustrate the most important approaches to the investigation of neurological disorders. The course will be designed in order to provide information on the methods of epidemiology (descriptive, analytic, experimental) and the use of statistics in epidemiological studies.
On the other hand workshop and seminars will be planned on peculiar topics of Neuroepidemiology (descriptive and analytic epidemiology of Parkinson's diseases Stroke, Dementias, Multiple Sclerosis, Epilepsy). 
A section of genetic epidemiology of neurological diseases will be planned to present the strategies and the techniques of this important field of investigation.